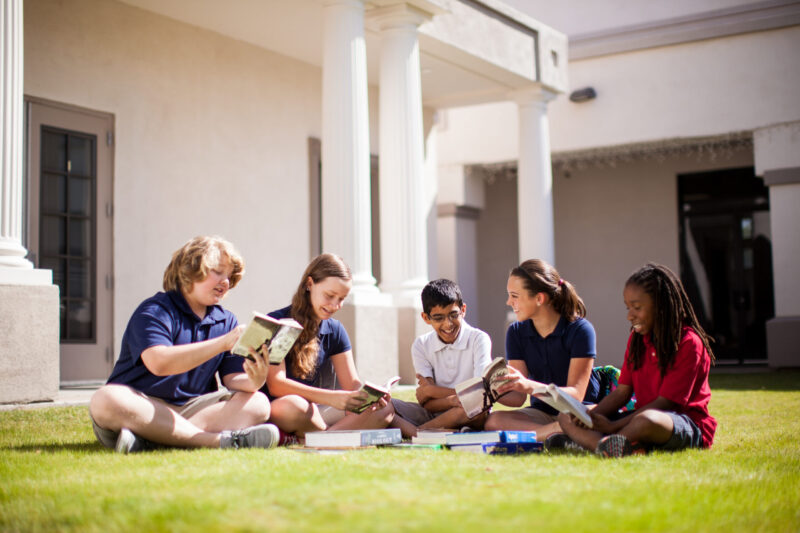 At Self Development Academy, our award-winning teachers instruct a grade higher than traditional Arizona schools. The already accelerated curriculum includes enriched instructional methods, one-on-one tutoring, and small-group interventions. We have our eyes on each individual student, but we also have a big picture in mind that drives the purpose and passion behind each school.
SDA has grown deliberately and thoughtfully from its modest beginnings in 1988 with 37 students. Today, Self Development Academy's enrollment exceeds 700 students at campuses in Phoenix, East Mesa, Mesa, and Glendale.
We are nationally and locally recognized for our teachers and school performance, and even after more than 30 years, this is just the beginning. Here are a few snapshots of our big picture values and beliefs:
Vision
The Self Development Academy vision is to nurture capable, thriving students who are equally confident in their scholastic abilities and their responsibilities to their communities.
Key Character Traits
We hold up four key character traits that we value most in developing our students:
Respect
Responsibility
Readiness
Resilience
Through leadership and service opportunities, our students practice each of these traits. We have high expectations for our students as good citizens in our schools, communities, and nation. While there is always room for growth – for students, parents, teachers, and administrators – we are a community that is quick to point out strengths as well as encourage each other to improve.
Core Beliefs
SDA envisions a better world by embracing a holistic approach to developing the individual. It is the intentional balancing of academics, arts, and social and emotional learning that results in the comprehensive development of the individual and a lifelong love of learning.
These core beliefs unify us as a community and act as a compass as we guide each other, our students, and parents toward an exceptional future.
As we understand and know the world around us, our power is to see and tell the truth.
We have faith in the capacity of humankind to learn and grow in ways that help us to better our communities.
By balancing tradition and time-honored practices with growth and change, we can reach our potential individually and collectively.
By using our imagination, taking on unique perspectives, and remaining curious, we can not only learn but create. That is how we leave a legacy.
Each of us – students, teachers, and parents – are called to contribute to society by creating with meaning and enduring value. This can be material or immaterial, but at its core, it is self expression in the form that others can enjoy.
If you've caught the SDA vision and believe in our big picture, check us out. Self Development Academy is recognized as one of the best K-8 charter schools nationwide. We have several campuses in Arizona: Phoenix, East Mesa, Mesa and Glendale. Find email and phone numbers here. We can't wait to hear from you!