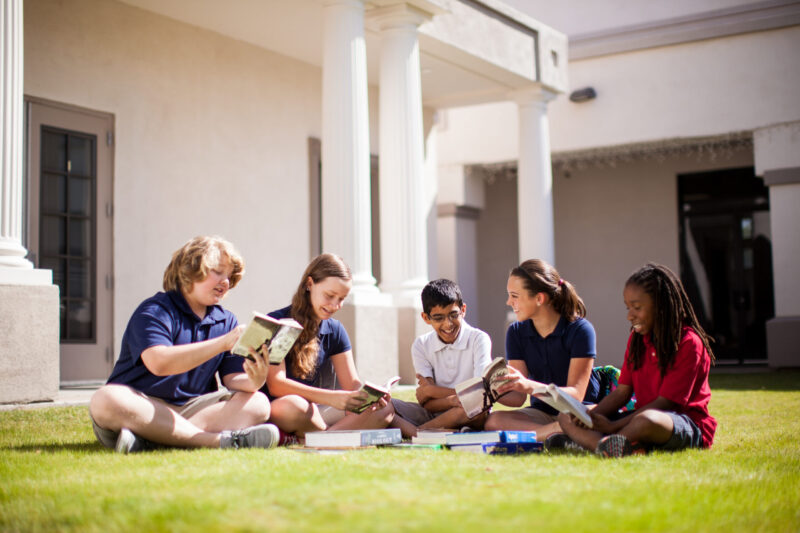 Charter schools have unique benefits that set them apart from public schools, private schools, and magnet schools. Not without their own challenges and hurdles, charter schools have the potential to meet the needs of a diverse group of families. For schools like Self Development Academy, they don't just meet needs; they find and cultivate the genius in any student.
While it's true that nearly one quarter of charter schools close after five years, and half close by 15 years, Self Development Academy has proven it stands the test of time.  Our flagship school celebrates 30 years of serving families in Mesa this year! With a solid foundation built on our values, accelerated curriculum, and talented teachers and administrators, we have expanded to include three more campuses.
Interested in how charter schools like Self Development Academy are different from other options? Read on.
Charter schools vs. Public schools
As a charter school, we set our own performance expectations above and beyond the public school system's standards. While public schools are accountable to the elected school board and district-set standards, we have higher accountability to our own charter. We still receive state funding, like public schools, but it's on a per-student basis. Students pay no tuition for charter school or public school. At Self Development Academy, our excellent curriculum and teachers earn accolades statewide and nationally.
Charter schools vs. Private schools
We are similar to private schools because we create our own curriculum and we are independent from the school district. However, unlike private schools, we are free for students. Private schools are often also selective of which students they accept, requiring entrance exams and applications. We welcome a diverse community of students at our four locations!
Charter schools vs. Magnet schools
Magnet schools are traditional public schools that offer a specific academic focus alongside the basic curriculum. For example, a magnet school might have a special focus on STEM (science, technology, engineering, and mathematics). At Self Development Academy, we also provide opportunities for students to enhance specific areas of study, but we are not exclusive to one subject. We have robust extracurricular programs, which vary by campus, that include science labs, music programs, and a gifted program.
If you are looking for an excellent charter school for your children's education, contact us. Self Development Academy is recognized as one of the best K-8 charter schools nationwide. We have several campuses in Arizona: Phoenix, East Mesa, Mesa and Glendale. Find email and phone numbers here. We can't wait to hear from you!