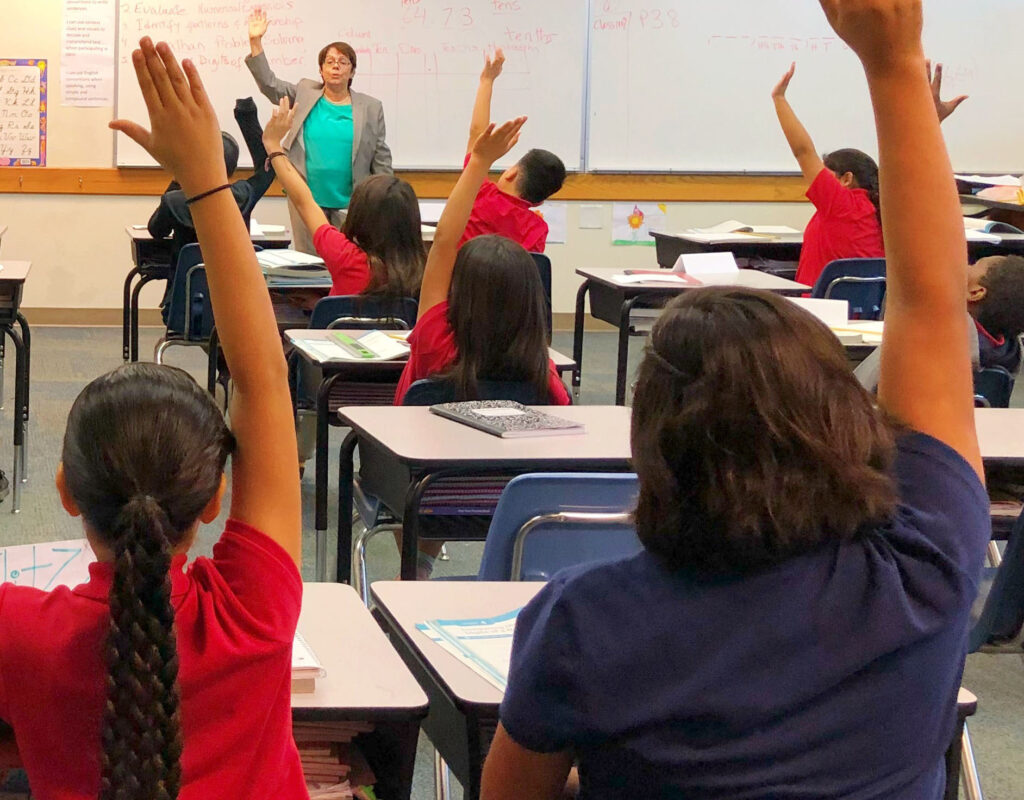 SDA envisions a better world by embracing a holistic approach to teaching and developing the individual. It is the intentional balancing of academics, arts, social, and emotional learning that results in the comprehensive development of the individual and a lifelong love of learning.
Our background
When Dr. Anjum Majeed started looking for preschool options for her young children, Shina and Sami, she took the responsibility seriously. Her job – and her joy – as a mother was in watching their wonder as they explored the world and nurturing their curiosity as they learned how to learn. No schools were up to the task in terms of a holistic approach to teaching: engaging curriculum, dedicated staff, and an environment that understood how to teach lifelong learning.
So, Dr. Majeed opened Self Development Preschool in 1988 to provide just that.
Parents wanted this same type of challenging academic environment for their children in kindergarten and beyond. Consequently, Self Development Academy (then known as Self Development Charter School) was founded by Dr. Majeed in 2000, adjacent to the preschool.
Although SDA has grown from its modest beginnings with 37 students, the growth process has been deliberate and thoughtful. Today, Self Development Academy's enrollment exceeds 700 students at campuses in Mesa, Phoenix, Glendale and East Mesa, with an online school starting in the fall.
We are nationally and locally recognized for our teachers and school performance, and even after more than 30 years, this is just the beginning.
Core beliefs
These are a few core beliefs that lead us and unify us in our holistic approach to teaching:
Using our voices for good. As we understand and know the world around us, our power is to see and tell the truth. There is a unifying force that comes when we hear others' stories, tell our own, and hold space for the differences as well as the similarities among us.
Seeing the potential for individuals and communities. We have faith in the capacity of humankind to learn and grow in ways that help us to better our communities. Whether students, teachers, leaders of our country, or anyone in between, we believe everyone has positive attributes within them that can be nurtured and strengthened.
Following intentional, award-winning curriculum. By balancing tradition and time-honored practices with growth and change, we can reach our potential individually and collectively. Experts in the field of education carefully craft classroom systems, staying up-to-date with the latest research and educational methods.
Contributing to the world around us. By using our imagination, taking on unique perspectives, and remaining curious, we can not only learn but create. That is how we leave a legacy. Each of us – students, teachers, and parents – are called to contribute to society by creating with meaning and enduring value. This can be material or immaterial, but at its core, it is self expression in the form that others can enjoy.
If you are looking for an excellent charter school with a holistic approach to teaching to partner with you for your children's education, contact us. Self Development Academy is recognized as one of the best K-8 charter schools nationwide. We have several campuses in Arizona: Phoenix, Gilbert, Mesa and Glendale. Find email and phone numbers here. We can't wait to hear from you!