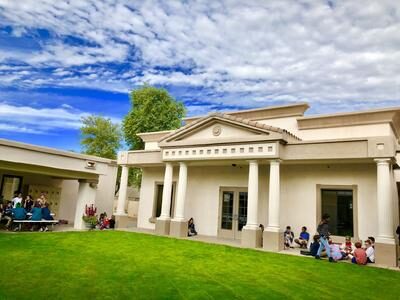 As we welcome students back to school, we want to share our vision for the school year and our plans to navigate the threat of the Delta variant. While the data and knowledge from our nation's best scientists is ever evolving, we will remain steadfast in our dedication to our communities and our commitment to your health and safety.
The past 18 months have taught our leadership and our community so much: the details of safety protocols to the inimitable resilience, strength, and adaptability of our students and staff.
As we look forward to a new school year starting, here is what you can expect:
We believe in the capacity of humankind to learn and grow in ways that help us to better our communities. Each of us – students, teachers, and parents – are called to be part of that. That means that in the face of crises, uncertainty, fear, and loss, we will choose empathy, positivity, and actively trying to be part of the solution.
We are in this together. Even in the face of a new COVID-19 variant, we can cling to what we know to be unchanging. For example, the importance of community, tradition and time-honored practices in education, and the power of kindness.
We will build on our foundation. The online program we developed in the spring of 2020 will continue to be an option to families who choose not to participate in in-person schooling. We will maintain our priority of students' outcomes and adapt our methods for online curriculum accordingly.
Schoolwide protocol will be intentional and thoughtful. School officials will make their best efforts to consider the common good of students and staff, following the CDC guidelines and in alignment with the governor's mandate. You can expect communication on this from school administration via the parent portal.
As always, feel free to reach out with any questions about the school year or concerns around the Delta variant. We are excited to embark on another wonderful school year with our students!