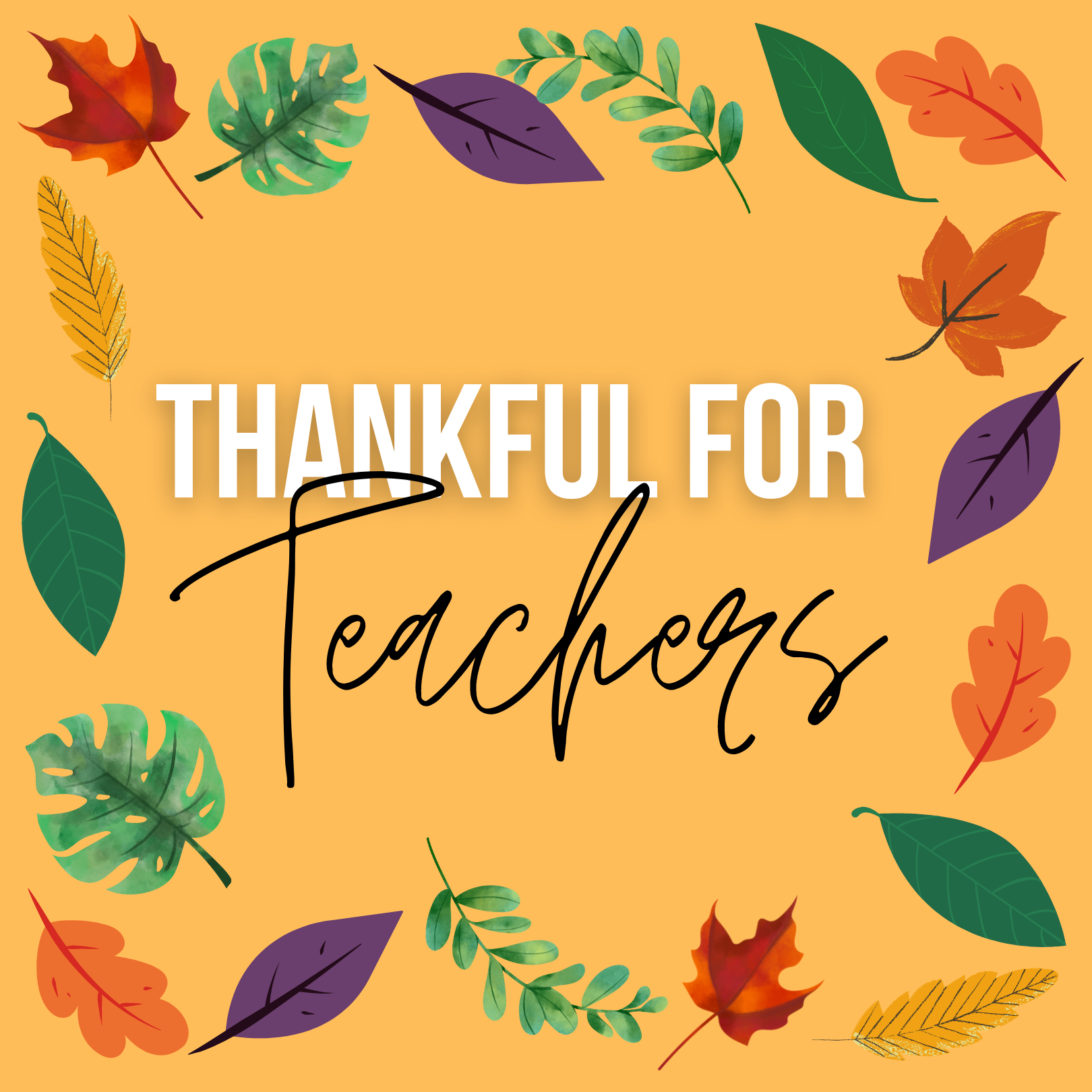 As we head into Thanksgiving week, it's the perfect time to give a shout out to our wonderful teachers at Self Development Academy. We are so thankful for teachers!
We see your diligence, consistency, and passion. You nurture and challenge your students. You care about your colleagues and coworkers. Our communities are better because you pour your time and energy into our schools. Here is just the beginning of a list of why we have the best teachers at SDA:
T: Trained. Our teachers are experienced and skilled at connecting with students, teaching top-notch curriculum, and managing classrooms to bring out the best in their students.
H: Hope. Our teachers see the potential in every student, knowing that each one of them has the power and responsibility to contribute to society and make positive changes around them.
A: Adaptable. We've seen that even in uncertainty and pandemic-sized changes, our teachers stay committed to their mission, while also holding space to meet students and parents where they are.
N: Nurturing. On that note, our teachers truly care. They see the whole picture of success and growth, not just a grade or completed assignment.
K: Knowledgeable. Our teachers are also learners, always growing their understanding, perspectives, and interests. They exemplify mastery.
S: Successful. Whether you define teacher success by engaged and curious students, high or improving test scores, parent involvement, or student retention, we have teachers successful in all of that and more! We also know there is always room to grow, and we embrace the growing pains and courage to try new things, considering that success as well.
We wish you all a Happy Thanksgiving! Enjoy time with friends and family, and don't forget to reflect in gratitude and thank the people who mean the most to you.
If you want to be thankful for teachers like we are, contact us at (480) 641-2640 or (602) 274-1910 to get more information about our K-8 nationally awarded charter school of excellence with an advanced learning curriculum. In addition to online learning, we have campuses in Phoenix, Glendale, East Mesa, and Mesa.