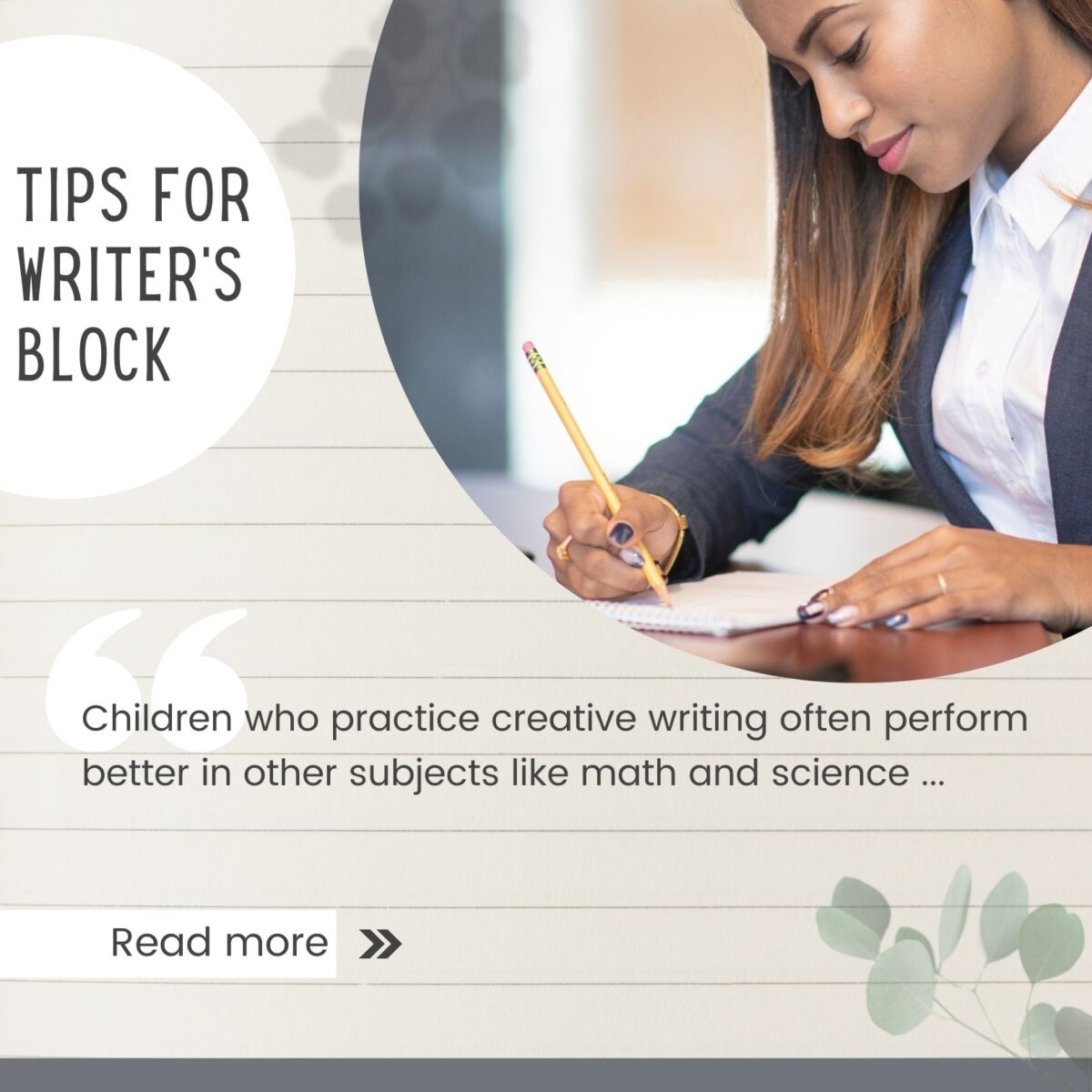 One of our curriculum focuses at Self Development Academy is creative writing. But honing both creative thinking and writing skills comes with challenges. Nearly everyone experiences writer's block in creative writing at some point.
Students must find ways to overcome this obstacle. Studies show that children who practice creative writing often perform better in other subjects like math and science thanks to refinements in their critical and creative thinking skills. Here are some tips to overcome writer's block in creative writing:
Focus on discipline and consistency.
Set aside time and space every day to write. Don't wait for the creative bug to bite. Get used to sitting in front of a blank screen or piece of paper every day and filling it with words.
Don't judge.
Just like in brainstorming, there are no bad ideas in creative writing. At least to get you started. Once you expect that the first draft always needs lots of work, getting pen to paper initially is less intimidating.
Have fun.
Creative writing should be fun! Follow your emotions or think outside the box. Anything goes – zany or silly or serious or unusual! Experiment with voice, theme, character development, setting, etc.
Get moving.
When writer's block hits, sometimes the best course of action is to stop writing. Go for a walk, do some chores, take on a different project, and let your mind forget about your creative writing problem. Come back later refreshed.
Find inspiration.
Read a book. Listen to music. Take in art. Watch a movie. Look for beauty, wisdom, cleverness, humor, and suspense in stories or experiences around you. Appreciate the talent of other writers and artists without comparing yourself to them.
Overcoming writer's block in creative writing is a feat in itself. Celebrate the victories! Writing is about so much more than the finished product. Enjoy the process, encourage other writers in your life, and appreciate literature even more, knowing what it takes to create it.
Contact us at (480) 641-2640 or (602) 274-1910 to get more information about our K-8 nationally awarded charter school of excellence with an advanced learning curriculum. In addition to online learning, we have campuses in Phoenix, Glendale, East Mesa, and Mesa.