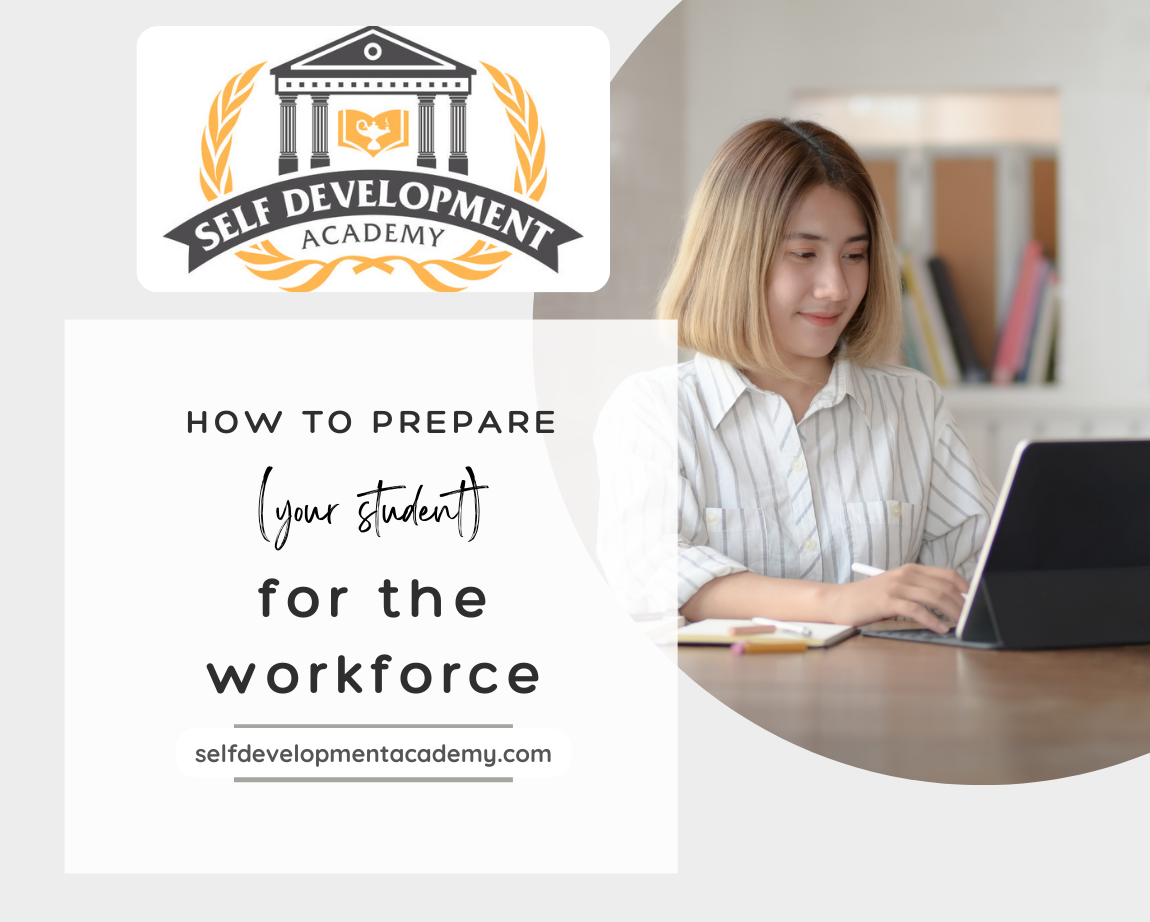 As anyone in the workforce knows, a good education only gets you so far. Our students have an excellent grasp on history, key principles, foundational facts, and their applications. As teachers, we can stoke their curiosity and arm them with tools, ambition, and hope. But some means for success must be practiced. Start to prepare for the workforce now with these five tips:
1. Converse.
Encourage your student to build relationships with adults and kids alike. Engaging in conversation, asking good questions, and even chit-chat are great skills to have. Focus on eye contact, listening, and body language as well. Kids who learn to connect with others will be great at networking as adults.
2. Have confidence.
Help your student identify his strengths and weaknesses, whether in sports, the classroom, or social situations. Encourage him to be proud of his strengths as well as to be proud of the areas he has to work extra hard because they don't come easily.
When he interviews for jobs later in life, his answers to "Name your biggest strengths and weaknesses" will impress employers. But more than that, already thinking along those lines will help him face challenges well grounded in a sense of who he is.
3. Identify goals.
The best way to measure success is to identify where you started and how far you've come. Regularly setting clear, specific goals help focus energy and establish a sense of accomplishment. Drawing out quantifiable goals and revisiting them often will help your student now and in the long run.
If your student already knows what he wants to be when he grows up, start talking about the steps it will take to get there.
4. Look good.
The working world expects professionalism. Even students who wear uniforms every day can take pride in their appearance. Practice good hygiene and look well kempt.  While personal style displays personality and individualism, we want people to know us by our words and actions, not by how we look.
5. Forget perfection.
All of this preparation for the "real world" is really just the slow, steady task of growing up. (Although for parents, it can go by in the blink of an eye!) We can focus on all of the tips, nurture growth, and work toward success, but mistakes come with the territory. No one is perfect. Embrace the blunders and learning opportunities.
Help your student not take himself too seriously. To prepare for the workforce really means to try and fail and try again. Have fun in the process, together.  He only grows up once, after all.
If you are interested in our schools, contact us at (480) 641-2640 or (602) 274-1910 to get more information about our K-8 nationally awarded charter school of excellence with an advanced learning curriculum. In addition to online learning, we have campuses in Phoenix, Glendale, East Mesa, and Mesa.