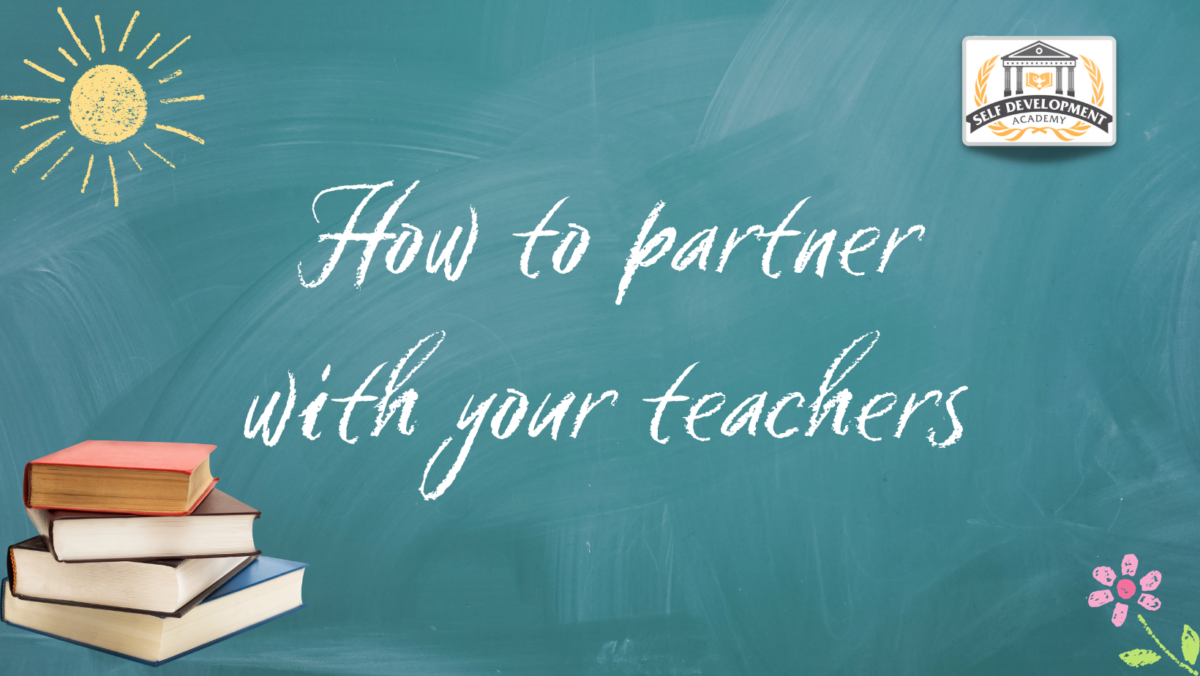 At Self Development Academy, we have top-notch teachers. They are brilliant, passionate, and caring. When partnered with parents, teachers have the potential to impact their students' lives in ways that will stay with them forever. Take these steps to partner with your children's teachers:
Always communicate.
Build a relationship with teachers that makes giving and receiving information easy. Prioritize emails and notes from teachers, and respond as needed. Give feedback when it's helpful, and similarly, receive feedback well if the teacher mentions practices or attitudes at home that would benefit your kids.
Encourage them.
Teachers have tough jobs. They love what they do, but it can be exhausting. Let your teachers know when you see a gift or talent they have. Remind them how important their job is. Bring them some homemade cookies or flowers from the garden to brighten their day.
Model respect.
When your children see you esteem their teachers, they notice. Remind your kids that their teachers are authority figures. They can show respect by listening well, responding politely, and acting appropriately at school. You can also help your students respect their teachers by preparing for the day, with school supplies, uniforms, and school work in check.
Carry on the mission.
The SDA mission is to nurture students' inner spirit of curiosity, inspire students to develop intrinsic motivation to achieve scholarly potential, empower students to take ownership of their learning, foster passion for life-long learning, and promote the merit of serving the community.
Continue this good work at home. The things you value, discuss, and spend time on add up, whether it's studying for a test and doing homework, learning a new recipe together, watching a documentary for movie night, or volunteering together on the weekends.
If you are looking to partner with your children's teachers, SDA is here for you! Contact us at (480) 641-2640 or (602) 274-1910 to get more information about our K-8 nationally awarded charter school of excellence with an advanced learning curriculum. In addition to online learning, we have campuses in Phoenix and Mesa.