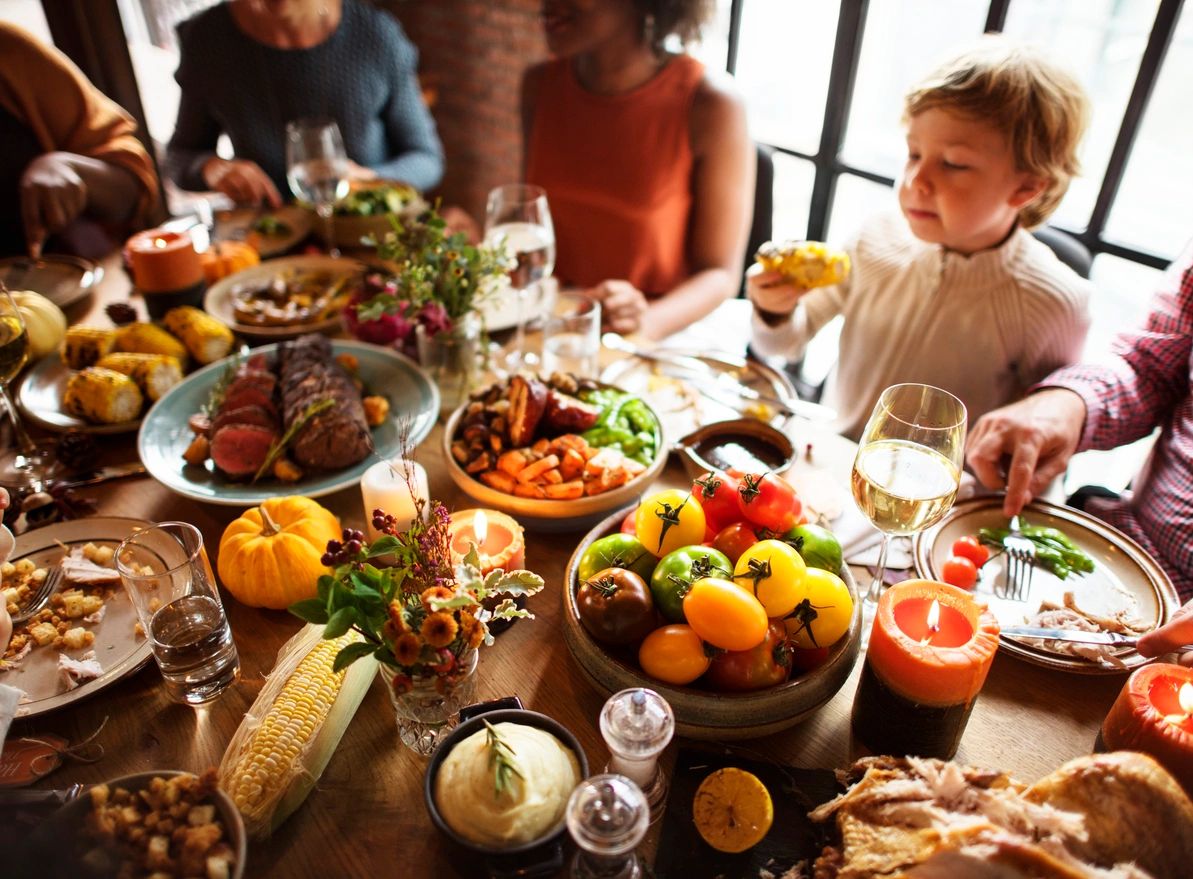 With Thanksgiving upon us, there's no better time to practice gratitude. Gratitude literally rewires the brain, and thankfulness boosts serotonin and helps activate dopamine production. There are countless benefits to counting your blessings. Let us help you settle into gratitude this season.
Reflect.
Think back on the last year. Take an inventory of the recent past, like we did here. Then go further, and tap into memories of holiday seasons from long ago. Look at old pictures, watch old home videos, tell stories you remember, and think fondly of loved ones who are no longer with you.
Embrace tradition.
The memories you create this year will be remembered in the future. Hold tightly to the traditions you value: make your favorite recipes, or listen to those special holiday songs. Let go of the practices that don't bring you joy – the hustle and bustle of the holiday season can be stressful. Just one taste, smell, or sound from a past tradition can flood you with happy memories and thankfulness.
Be authentic.
If it's not you, someone around your Thanksgiving table will likely struggle to be thankful this year. Health problems, financial challenges, work, and relationships can all take a toll on the ability to feel gratitude. Pretending things are fine to feign thankfulness doesn't help anyone. Allow yourself and others to acknowledge difficulties. Search for the good that has or will come from a hard season.
Give back.
Giving is a big part of Thanksgiving. From the overflow of gratitude comes a natural desire and ability to act. Find ways to serve others around you, whether it's neighbors in need, friends, or family who could use a visit or phone call. Have you been in a Starbucks drive-thru when the car in front paid for your drink? Gratitude is contagious. When you pass it on, the next person feels thankful and has the choice to act on that too.
As you practice gratitude with us, consider joining our community. Self Development Academy is recognized as one of the best K-8 charter schools nationwide. We have campuses in Phoenix and Mesa. Find email and phone numbers here. We can't wait to hear from you!