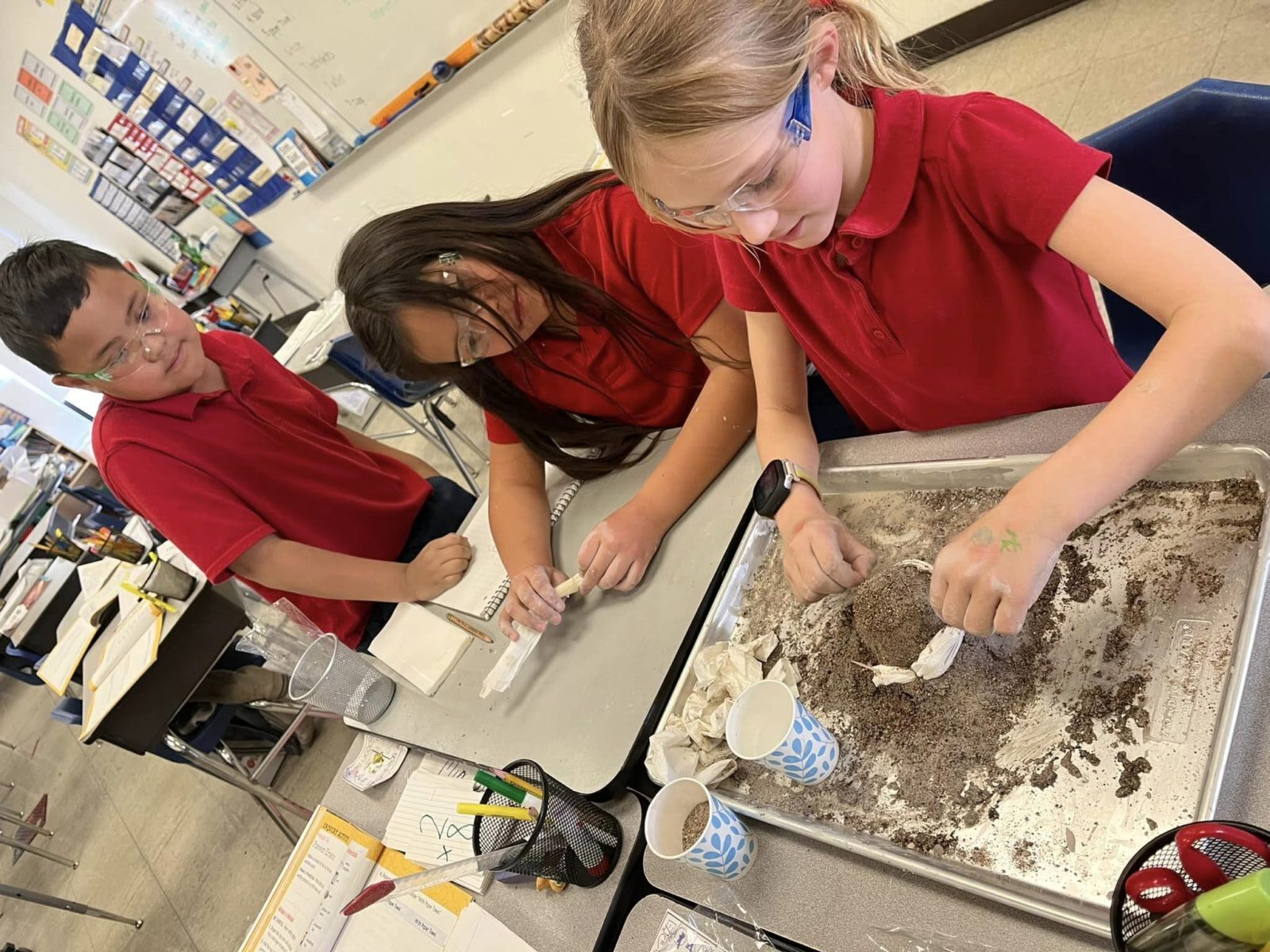 Even the youngest students at Self Development Academy apply the scientific method. From experimenting with bubbles to observing what happens when you mix red finger paint with yellow, understanding the world around us begins with interacting in it. As students grow and expand their understanding, they practice science whether they know it or not. Applying the scientific method at home might be easier than you think.
As a refresher, the scientific method uses the following steps:
Define a question.
Make a prediction.
Gather data.
Analyze the data.
Draw a conclusion.
While there are lots of fun science experiments you can do at home, you can apply the scientific method in everyday situations too.
In the kitchen
Create a family recipe for the perfect chocolate chip cookie. Do your kids like soft cookies? Fluffy cookies? Slightly crunchy cookies? Decide what would constitute the ideal cookie and design an experiment to find it.
For example, experiment with varying temperatures and times for baking. Or make a batch of cookies that includes an acid to neutralize the baking soda and one that doesn't. What about including a pinch of a secret ingredient like cayenne, lemon zest, or coffee?
Don't forget to write down your data as you test out different versions, so you can analyze the best recipe and save it. (And bring a sample for your wonderful teachers, as well!)
Science for life
Do you have any athletes in the house? Not only would maximizing their athleticism benefit their sports, but it can be a lesson in science too. Ask your kids what they think would make the biggest difference in their performance at a big game or race. Sleep the night before? Nutrition the day of? Positive self-talk for the week leading up to it?
Choose one focus and design an experiment to see how their performance is affected. For example, keep track of their sleep with a smart watch the night before the next five track meets. Then, record all of their times, energy levels, and anything else they notice.
Of course, there are so many details to consider and so many variables. Instead of getting overwhelmed, consider this another great opportunity for a lifetime of learning.
Join us in the classroom
For science specifically, SDA offers opportunities that many schools don't:
Science Labs – SDA students are exposed to hands-on science labs, which is rare in elementary schools.
Science Fairs – The annual science fair gives students the opportunity to explore an area of interest within various science fields and directly apply the scientific process to a subject of personal interest.
Science Olympiad – Middle school students may also participate in the Science Olympiad and compete with other students throughout the Valley.
If you're looking for a school that encourages students to practice science, not just learn it, you've found the place! SDA is recognized as one of the best K-8 charter schools nationwide. We have campuses in Phoenix and Mesa. Find email and phone numbers here. We can't wait to hear from you!